Green and White Seamless Background
( Green and white backgrounds with seamless texture. )
Background clipart is 150 X 150 pixels in height /width and 3114 bytes in size.
Return To Main Background or Home.
If you use our free abstract backgrounds please give us credit. Thank you.
<p><a href="https://www.wilsoninfo.com">
Wilsoninfo Free Backgrounds - Clipart</a></p>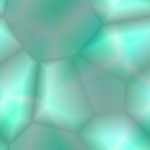 Seamless abstract image in green and white for web pages or as a wallpaper.