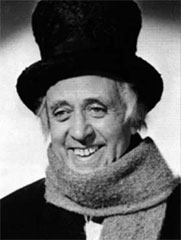 Alastair Sim as Ebenezer Scrooge - 1951.


It wouldn't be Ebenezer if he didn't say, "bah humbug." Does he know what awaits him at home? JPG file.

HTML copy/paste code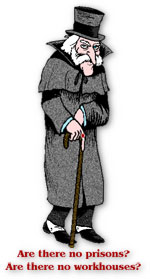 Are there no prisons? Are there no workhouses? Don't be a scrooge the next time you see a bell ringer. JPEG file.

HTML copy/paste code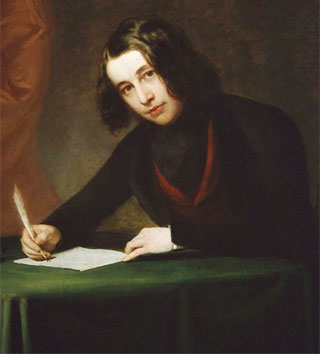 Charles Dickens

- 1842 - Francis Alexander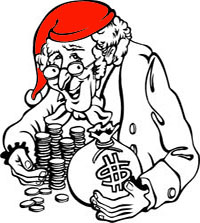 Ebenezer Scrooge keeping a tight grip on his money.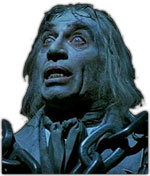 Jacob Marley
Mankind was my business! Their common welfare was my business!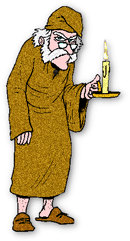 Ebenezer in his night shirt with an animated candle in his hand. GIF file.


Merry Christmas Ebenezer Scrooge! Feel another Bah Humbug coming? Wish we all had a little of that gold these days. JPG file.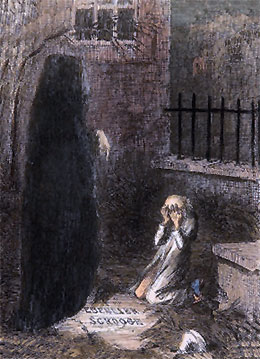 Ebenezer and The Ghost of Christmas Yet To Come.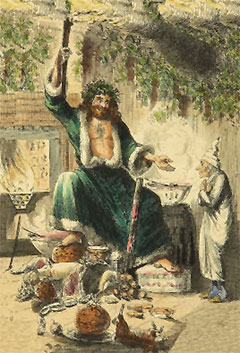 Scrooge and The Ghost of Christmas present.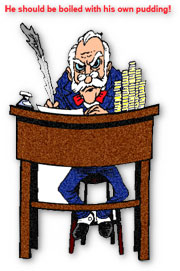 "If I could work my will, every idiot who goes about with a "Merry Christmas" on his lips should be boiled in his own pudding and buried with a stake of holly through his heart." Nice Guy. JPEG file format.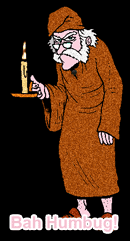 Scrooge and another "bah humbug" moment. Carrying a candle and looking grumpy. GIF file format.