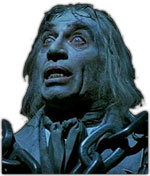 Jacob Marley
Mankind was my business! Their common welfare was my business!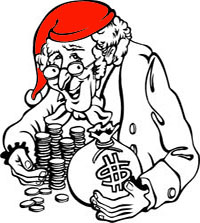 Ebenezer Scrooge keeping a tight grip on his money.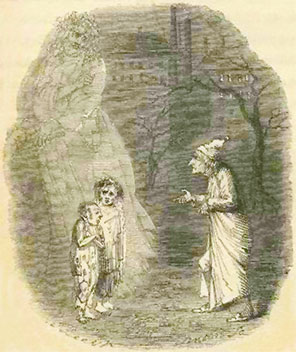 Ebenezer Scrooge being scared with Ignorance and Want.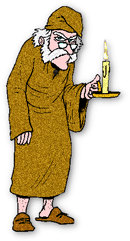 Ebenezer in his night shirt with an animated candle in his hand. GIF file.


Merry Christmas Ebenezer Scrooge! Feel another Bah Humbug coming? Wish we all had a little of that gold these days. JPG file.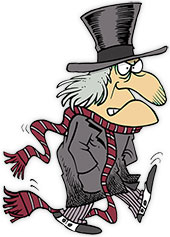 Ebenezer Scrooge on the move. Even when he is walking he looks grumpy.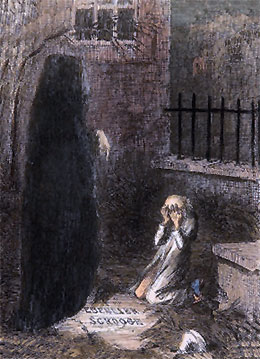 Ebenezer and The Ghost of Christmas Yet To Come.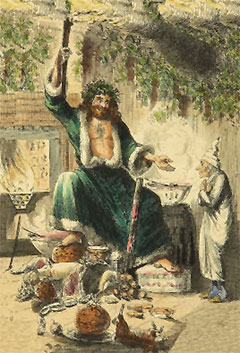 Scrooge and The Ghost of Christmas present.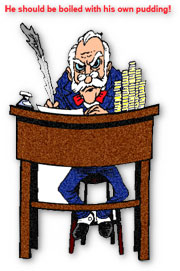 "If I could work my will, every idiot who goes about with a "Merry Christmas" on his lips should be boiled in his own pudding and buried with a stake of holly through his heart." Nice Guy. JPEG file format.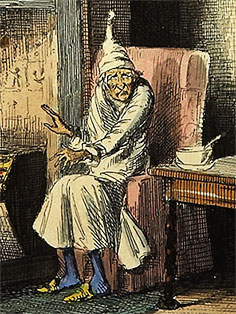 Ebenezer Scrooge sitting by a "not so hot fire" about to be surprised my Marley.
(Public Domain Illustration by John Leech - 1843)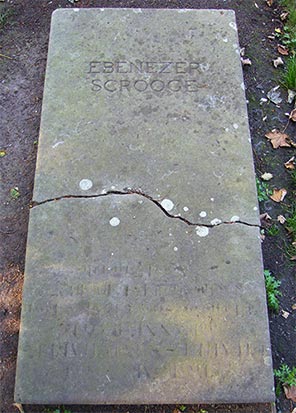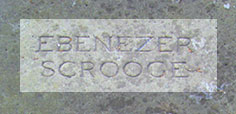 The grave of Ebenezer Scrooge in Shrewsbury.
The grave was created for the 1984 movie " A Christmas Carol". It is still there today.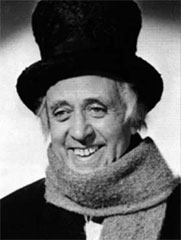 Alastair Sim as Ebenezer Scrooge - 1951.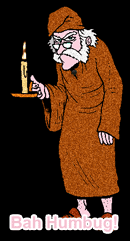 Scrooge and another "bah humbug" moment. Carrying a candle and looking grumpy. GIF file format.