Happy Thanksgiving turkey.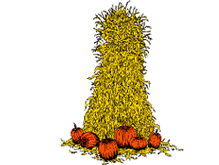 Pilgrim hunting a wise turkey.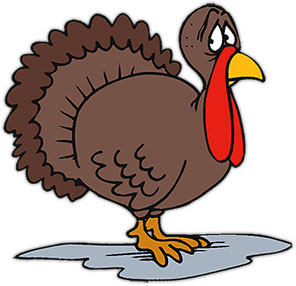 Why is this turkey so sad? Thanksgiving is a fun time with family, friends and food. Oops, never mind...


This fine turkey has something to say, "Happy Thanksgiving".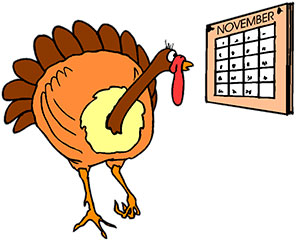 Turkey checking out the November calendar very carefully.


Cornucopia and autumn scene.

HTML copy and paste code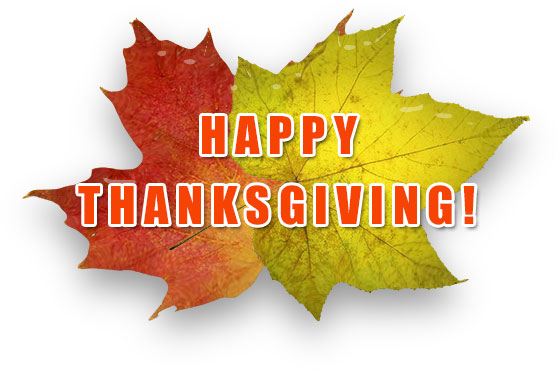 Happy Thanksgiving on fall leaves with a perspective shadow.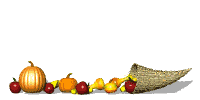 Bountiful Harvest with cornucopia of fresh picked fruit and vegetables.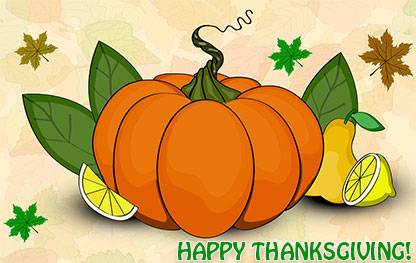 Happy Thanksgiving scene with pumpkin and fall leaves.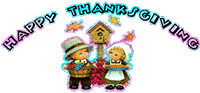 Happy Thanksgiving with little pilgrims.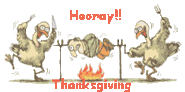 Hooray For Thanksgiving.