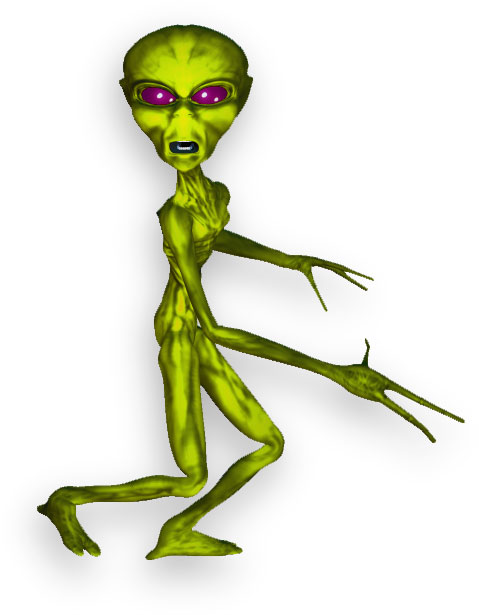 Are you talking to me? Green alien with purple eyes.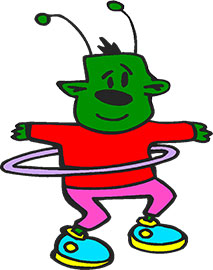 Space alien playing with a hula hoop.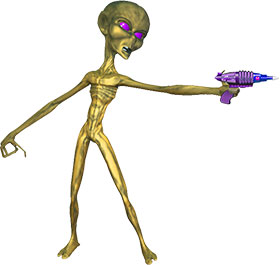 Space alien with his ray gun. "I know what you're thinking punk, have I fired 6 blasts or only five?" I think I will leave the rest of that to Dirty Harry fans.