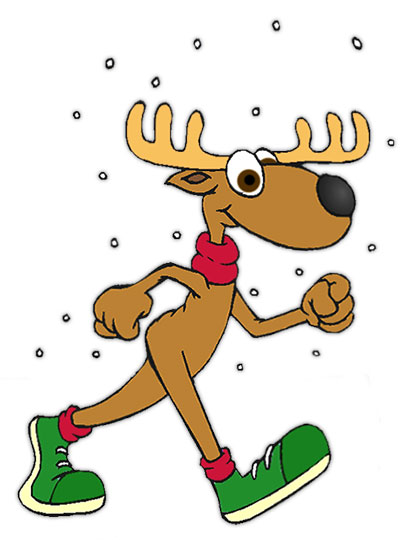 Print View For Reindeer Power Walking
(opens in a new window)
One of Santa's reindeer power walking in the snow. He seems happy so perhaps he likes the snow. I wonder which of Santa's friends this could be, perhaps Dancer or Prancer? I have a hard time telling those two apart. Anyway, he looks ready for the Christmas flight.
Image Format - JPEG, Image Size - 36 kilobytes, Dimensions - 411 x 540 Pixels