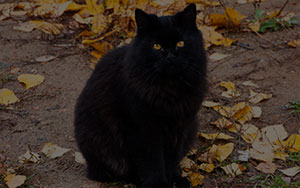 Black cat with fall leaves for Halloween.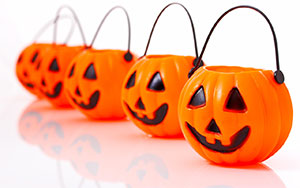 Jack-o'-lantern Halloween candy buckets to be filled with wonderful sweets.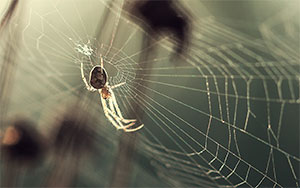 A Halloween spider and her web.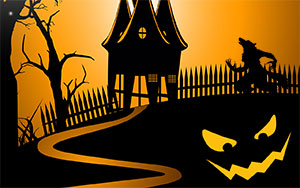 A spooky haunted house plus a werewolf.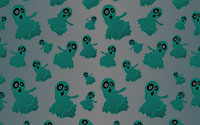 Ghosts on a gradient background.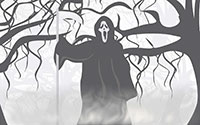 Grim Reaper walking about in the fog with his scythe.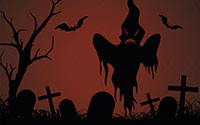 Ghosts and bats in a graveyard scene.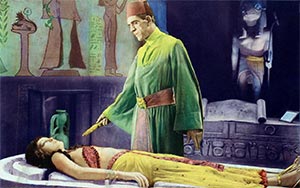 Imhotep and Princess Anck-es-en-Amon at the climax of The Mummy (Boris Karloff and Zita Johann).

A scary jack-o'-lantern scene.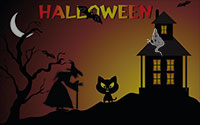 Witch, ghost, black cat and bats. Must be a haunted house.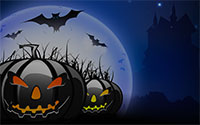 Spooky scene with bats and evil jack-o'-lanterns.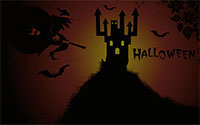 Scary Halloween scene with a witch.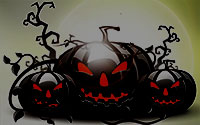 Halloween scene. Could this be the great pumpkin and his minions?

Halloween scene with bats, witch and jack-o'-lanterns.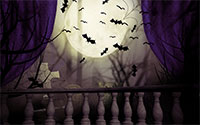 Spooky Halloween bat scene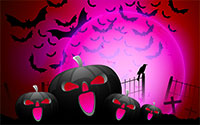 Spooky bats and jack-o'-lanterns.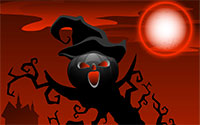 A scary jack-o'-lantern and full moon background.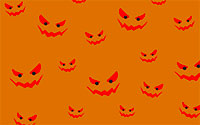 Scary faces with eyes.