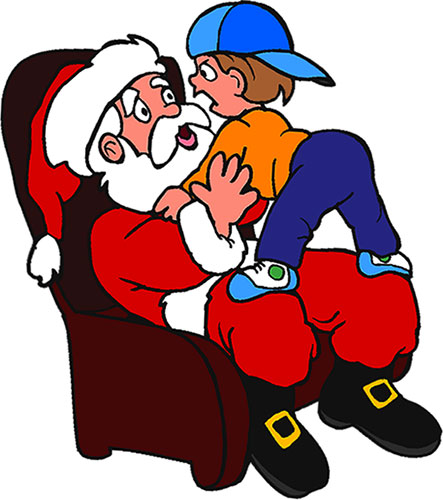 Print View For Boy on Santa's Lap
(opens in new window)
Boy is having a discussion with Santa over the quantity and quality of the toys he received last year. He wants to be certain that Santa understands exactly what he wants this year. This matter is too important to leave to chance.
Image Format - JPEG, Image Size - 48 kilobytes, Dimensions - 443 x 500 Pixels