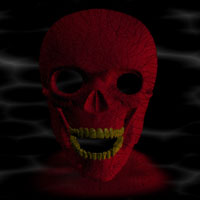 Skeleton mask with hollow eyes background.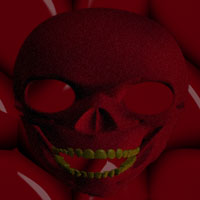 Red skull mask on red background.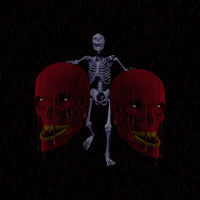 Skeleton with 2 bloody heads on black. Seamless.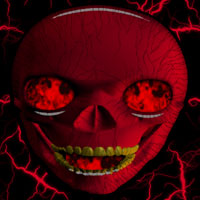 Skull with fire on black and red.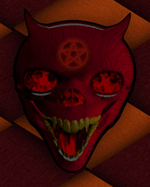 Red devil with fire in his eyes, animated.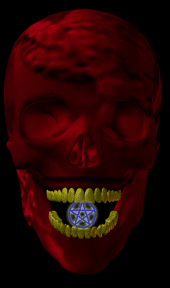 Animated face with pentagram.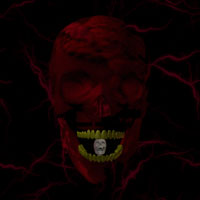 Red skull with white skeleton in his mouth.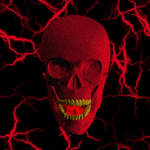 Demon with fire in mouth animated on black.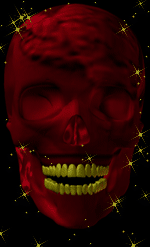 Animated skull with animated stars.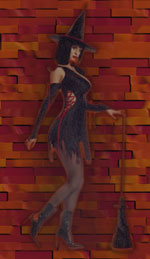 Witch on orange background.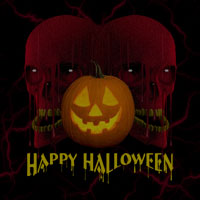 Happy Halloween with jack-o-lantern and skulls.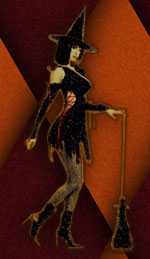 Young witch and her broom.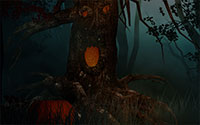 A spooky tree for Halloween.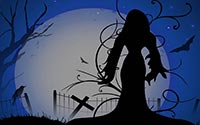 Spooky Halloween scene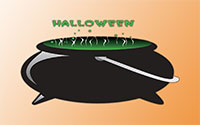 Bubbling Cauldron with Halloween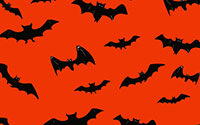 Bats flying on a dark orange background.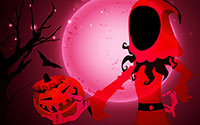 Jack-o'-lantern, full moon and bats.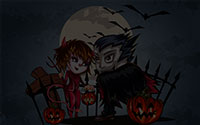 Devil and vampire trick or treaters.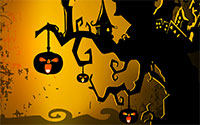 Haunted house with jack-o'-lanterns.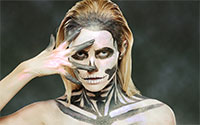 A woman in Halloween makeup.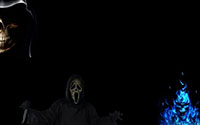 Spooky Skulls and Grim Reaper