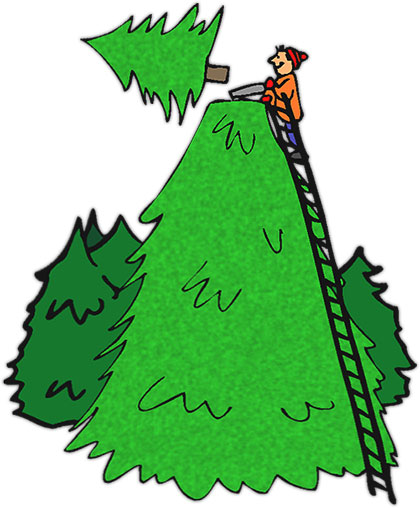 Print View Of The Perfect Christmas Tree
(opens in new window)
Every dad knows you must have the perfect Christmas Tree. Some people are willing to go the extra mile to cut the right tree and this man is one of them. Careful with that first step, it's a long way down.
Image Format - JPEG, Image Size - 50 kilobytes, Dimensions - 420 x 508 Pixels