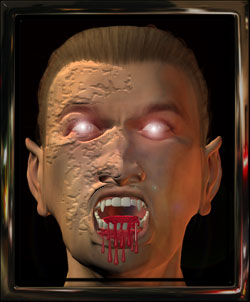 One of the undead sending out his vibe to the living. Looks like the Phantom Of The Opera was also a vampire. Based on his face, he has been undead for quite some time.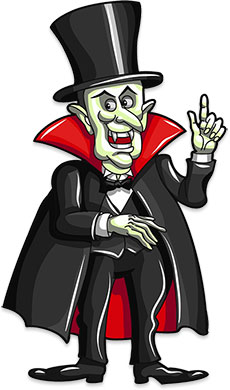 Dracula dressed in his Sunday best.


A vampire laughing.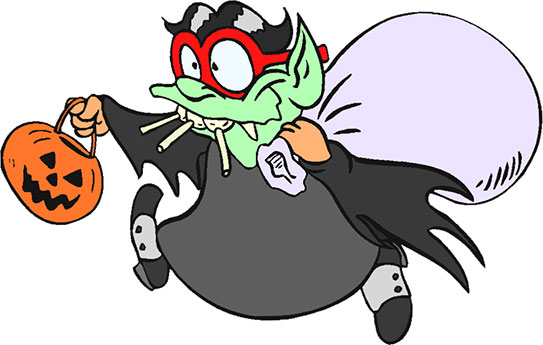 Vampire trick or treater.

Old vampire with red eyes, dripping blood and a face that has seen better days. One look and you know this is one of the undead that walks the earth.


A happy vampire animation.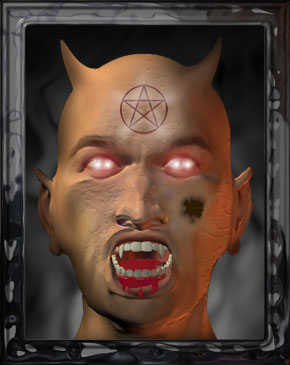 "I want to suck your blood then steal your soul." Is it the devil or is it a vampire? Horns, pentagram and smoke in the background, must be the devil. On the other hand, he sure looks like a blood sucker.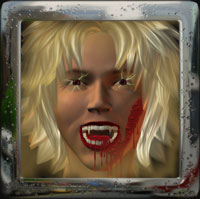 A beautiful young vampiress. Someone needs to teach her how to use a napkin.