Sometimes you have to sneak up on your computer.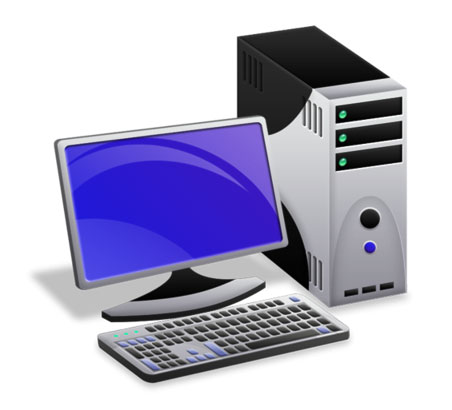 A desktop, monitor and keyboard in black and silver.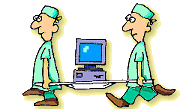 Computer first aid.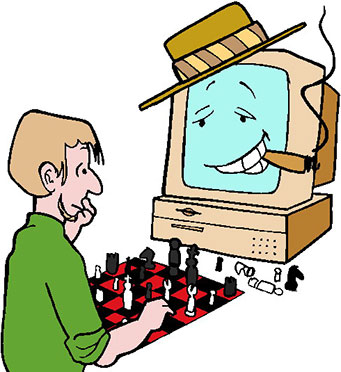 Playing chess with a master?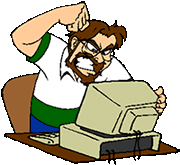 Man with a small problem with his computer.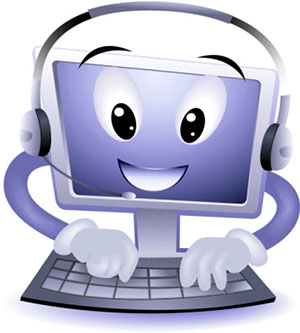 A happy computer that enjoys its (am I allowed to call a computer an it) work.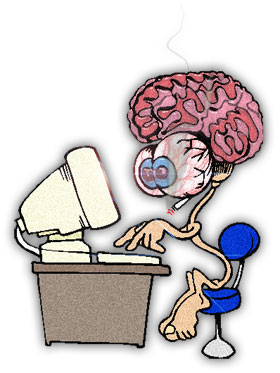 Who needs a body when you have the Internet or 'when smoke gets in your eyes'.