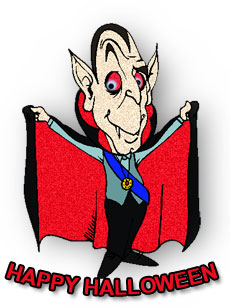 Happy Halloween Dracula with red eyes and a black cape. A light shadow behind for depth.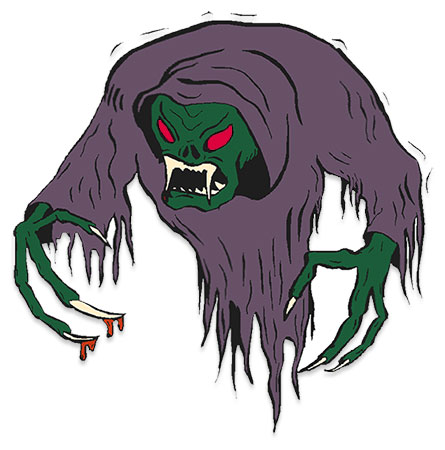 A Halloween monster with big fangs.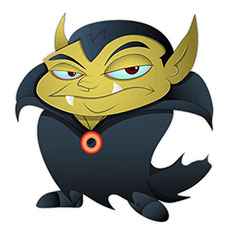 Dracula looking his usual dangerous self.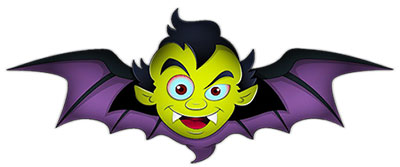 Never trust a vampire bat that looks friendly. He could be after your blood.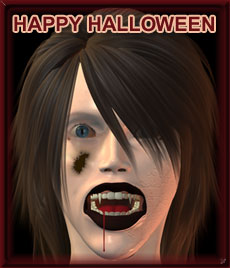 Vampiress with blue eyes, black lips and a little blood running down her chin.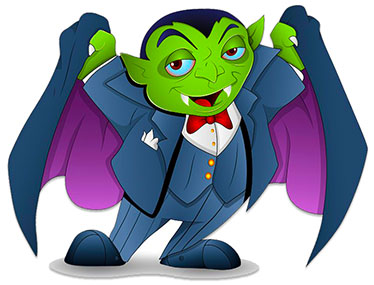 A sharp dressed Dracula. Is it true that "they come runnin' just as fast as they can 'Cause every girl crazy 'bout a sharp dressed Dracula'?" Sorry ZZ Top, I couldn't resist.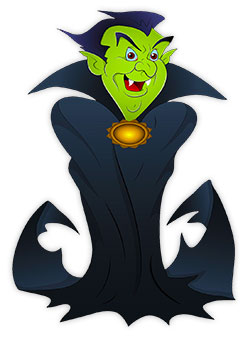 Vampire with green face and long teeth.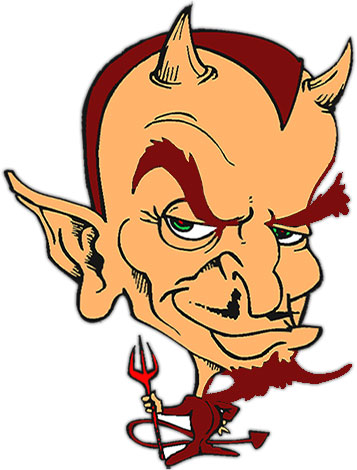 The devil in red with pitchfork and horns.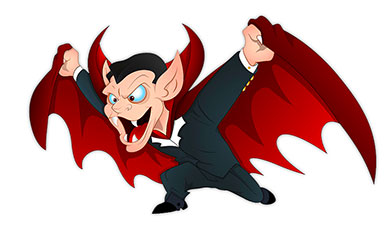 A vampire on the hunt. He looks mighty hungry.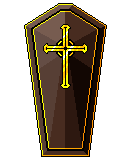 Cute vampire resting.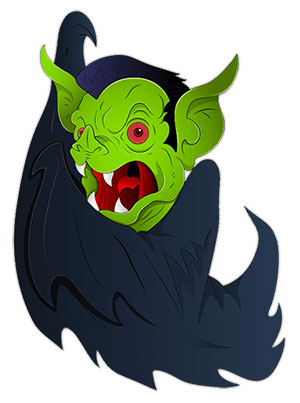 Dracula with his best bat face.


Happy Halloween Spook Animated clipart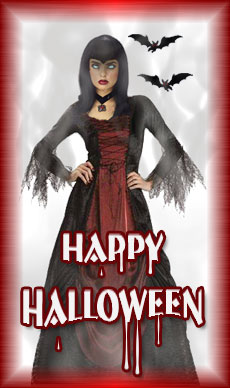 A Happy Halloween vampire with bats and deep blue eyes. A vampire with attitude.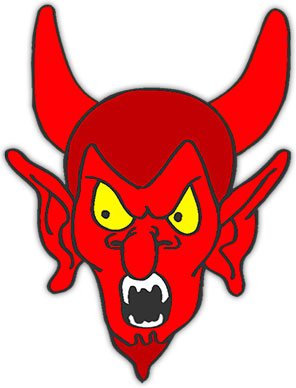 Red devil with yellow eyes and large horns.


Happy Halloween from your friends the bats.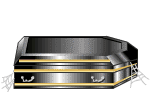 A vampire rising from his coffin animation.


A vampire mask for Halloween.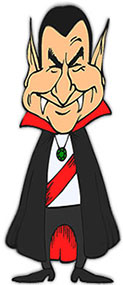 Count Dracula or perhaps Mr. Spock at a Halloween party.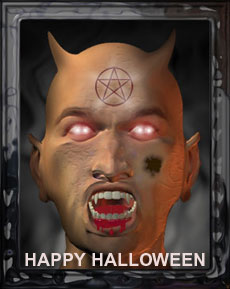 Happy Halloween Devil. This is a complicated devil, he doesn't know whether to steal your soul or steal your blood.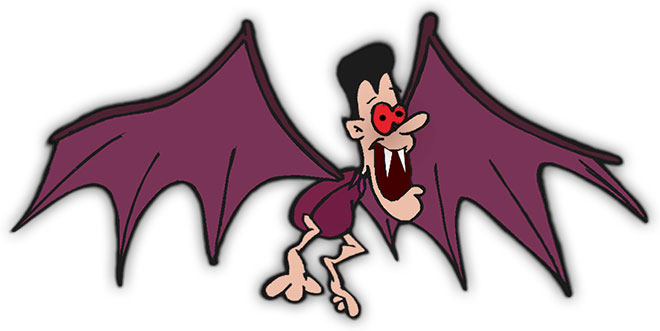 Vampire bat with big teeth in search of fresh blood, or a friend.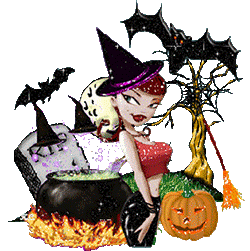 Witch with vampire bats and jack-o'-lantern plus animation.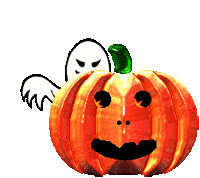 Jack-o'-lantern and ghost animation.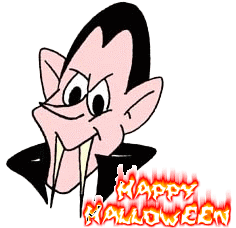 Vampire with flashing eyes and Happy Halloween.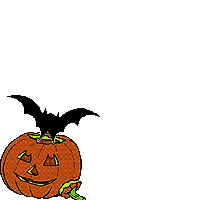 Vampire bat and jack-o'-lantern animation.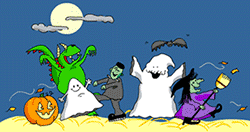 Ghosts, witch, bat, frankenstein and friends animation.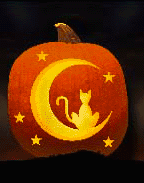 Jack-o'-lantern with stars, cat and crescent moon.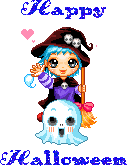 Happy Halloween with a little witch and her ghost friend plus animation.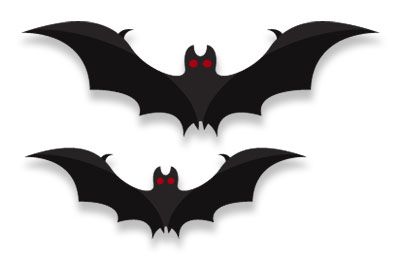 Two vampire bats in flight.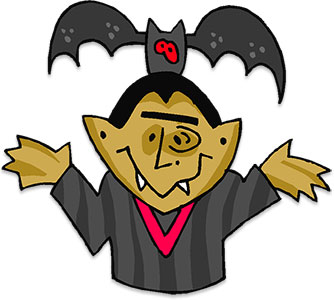 A vampire with his friend the bat clipart image.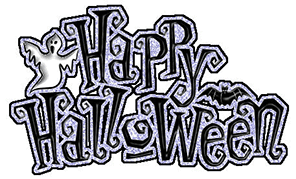 Happy Halloween with vampire bat and ghost plus animation.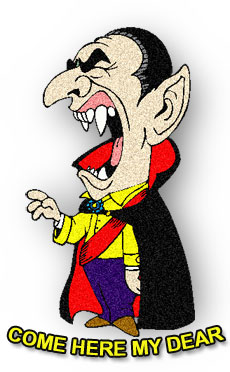 Vampire using his powers. "Come here my dear and let me show you my fangs."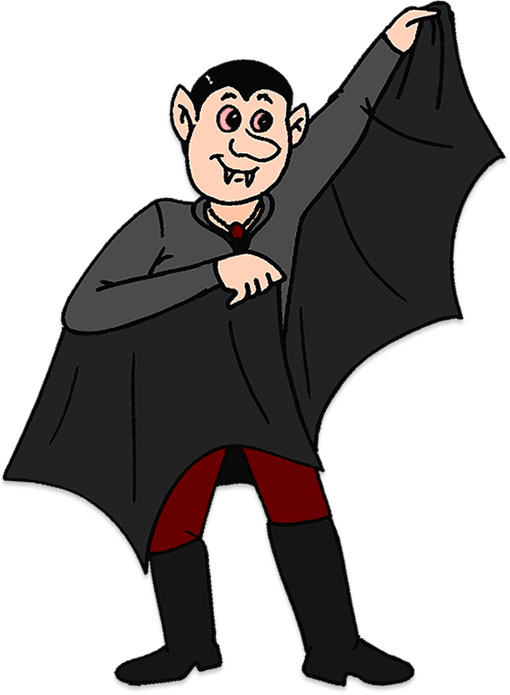 I am a vampire clipart. Blah, blah, blah.


oofy looking flying vampire bat animation.

Happy Halloween with lots of red eyed bats.

Funny vampire bat clipart.
Halloween Clipart Pages


Vampires, halloween clipart, devils, skeletons, black cats, ghosts.

Clipart Menu